Beef Style Strips in a Black Bean Sauce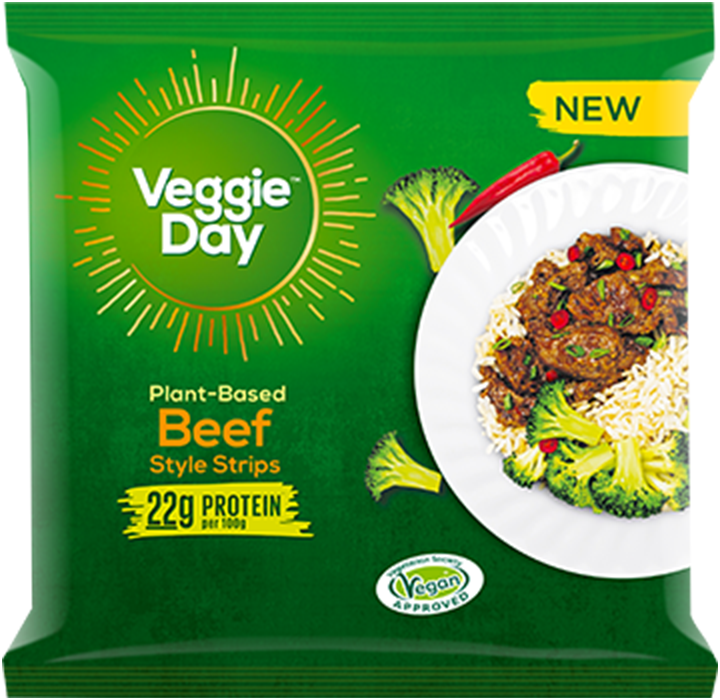 Preparation time
5 minutes


INGREDIENTS
200g of Veggie Day Beef Style Strips
1 tbsp of corn flour
2 tbsp of toasted sesame seeds oil
A head of broccoli cut into florets
1 thumb size piece of ginger – peeled and grated
1 red/green chilli – finely chopped
5 tbsp of black bean sauce
1 tbsp of rice vinegar
2 tsp of brown sugar
1 tbsp of water
Sticky rice, chopped spring onion and fresh chilli to serve
Heat the oil in a large frying pan over high heat. Add in the Veggie Day Beef Style Strips frying for 5-6 minutes until they start to brown around the edges.
Remove from the pan and place them on to a plate. Add in the broccoli florets to the pan together with the garlic, ginger, chilli and cook for 5-7 minutes.
Return the Veggie Day Beef Style Strips to the pan and stir through the black bean sauce, rice vinegar, brown sugar and 2 tbsp of water.
Simmer for 5 minutes and then remove from the heat.
Serve with the sticky rice, a sprinkle of chopped spring onions and fresh chilli.