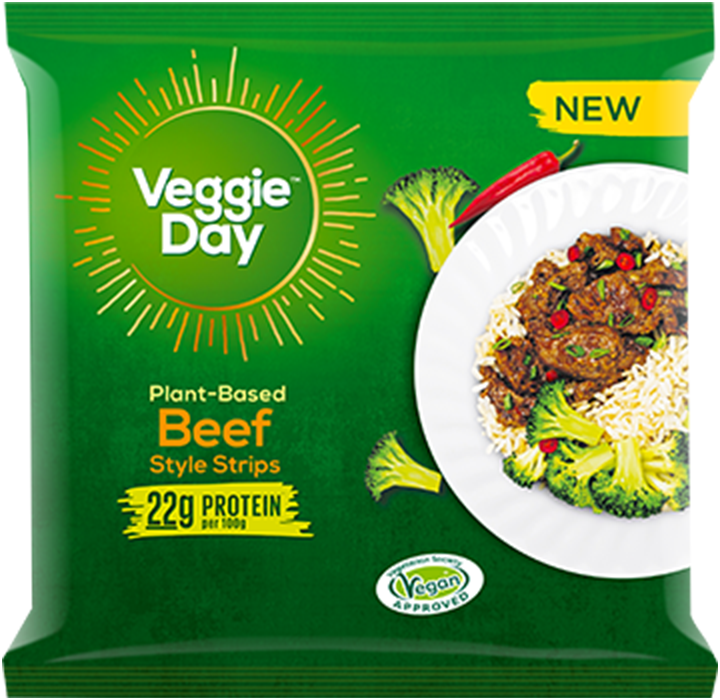 Preparation time
5 minutes


INGREDIENTS
200g of Veggie Day Beef Style Strips
1 tsp Baharat
1 tbsp of oil
1 red onion
1 red pepper
Flat breads or pitta to serve with salad
In a bowl, add the Beef Style Strips with a splash of olive oil and the Baharat spices. Mix well so coated. Chop your red pepper and onion into small pieces.
Take the strips and carefully slide onto the skewer, alternating with the pepper and onion.
Cook on a griddle pan for 5 minutes, turning regularly. Once nicely coloured, move to a preheated oven for 4 mins to finish.
Serve with pitta and your favourite salad.