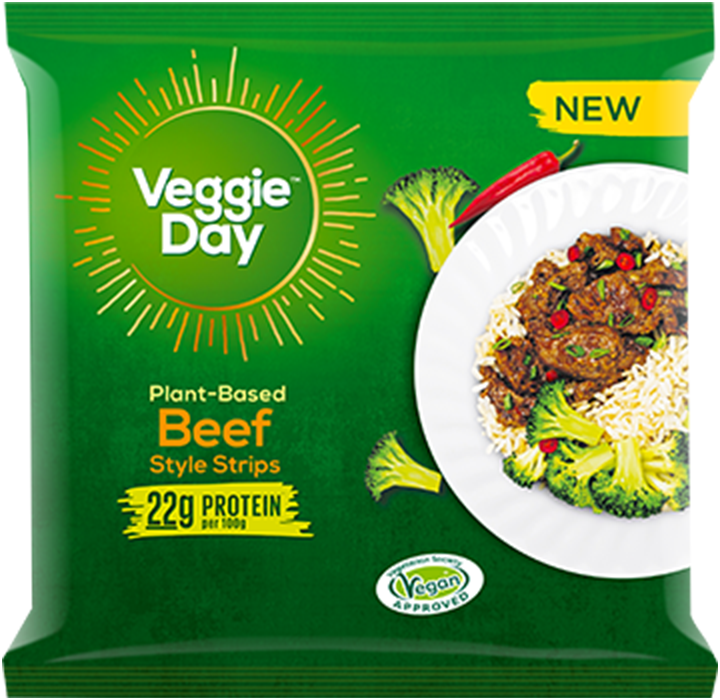 Preparation time
10 minutes


INGREDIENTS
200g of Veggie Day Beef Style Strips
1 small onion – finely chopped
A small handful of chopped  coriander (stalks and leaves)
2 tsp of smoked paprika
1 red chilli – finely chopped
1 tbsp of oil for frying
For the salsa:
200g of tomatoes – chopped into small pieces
1 small red onion – finely sliced
A small handful of chopped coriander
The juice from 1/2 lime
Salt and pepper to taste
For the guacamole:
1 ripe avocado
The juice of 1/2 lime
Salt and pepper to taste
4-6 tortillas to serve plus your favourite chilli sauce, sliced
jalapeño, shredded cabbage & red onion or whatever you fancy!
Start by making the salsa. To a bowl add in the chopped tomatoes, sliced red onion and chopped coriander, pour over the lime juice, salt and pepper. Give it a good stir until everything is combined and leave it to
one side.
To make the guacamole, peel and mash the avocado, add the lime juice, salt and pepper and mash really well until creamy. Leave it to one side.
Add oil to a frying pan on a medium heat, once hot add in the chopped onion. Saute the onion for 5-8 minutes until it starts to caramelise. Add in the chopped chilli, Veggie Day Beef Style Strips and smoked paprika. Cook for another 8-10 minutes. Stir in the chopped coriander and adjust with salt and pepper.
Warm up the tortillas in a pan. Fill the tacos with the beef strips, add some guacamole and salsa on top before serving.