Shawarma Style Gyros Pitta Kebab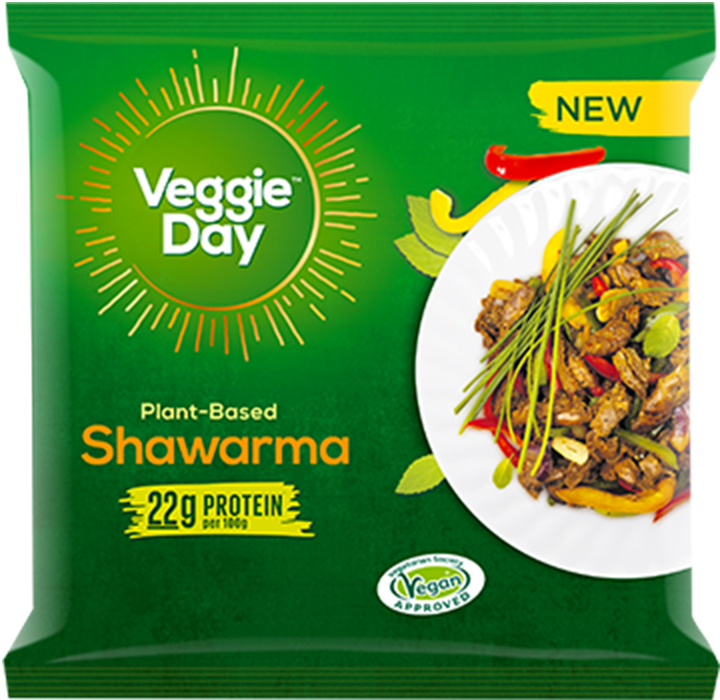 Preparation time
6 minutes


INGREDIENTS
3 pitta breads to serve
280g of Veggie Day Shawarma
1 small white onion – finely sliced
1 tbsp of oil for frying
For the coconut tzatziki:
6 tbsp of plain unsweetened
coconut yogurt
The juice of 1/2 lemon
1 garlic clove – crushed
2 tbsp of chopped fresh parsley
50g of cucumber – chopped into
small pieces
A generous pinch of salt and pepper
Serve with mixed salad, sliced tomatoes, cucumber slices, fresh chopped chilli and some shredded cabbage.
To make the coconut tzatziki simply mix all the ingredients together in a bowl. Leave it to one side.
Add the oil to a frying pan on a medium heat. Add in the sliced onion and cook for 5 minutes until the onion starts to caramelise. Add in Veggie Day Shawarma pieces and cook for another 5 minutes until they start to brown.
In the oven or in a toaster warm up your pitta breads. To assemble your gyros spread a generous layer or tzatziki on your pitta, add in a small handful of salad, a few sliced cucumber and tomatoes plus some shredded cabbage. Top it with the Shawarma pieces and drizzle some extra tzatziki on top.