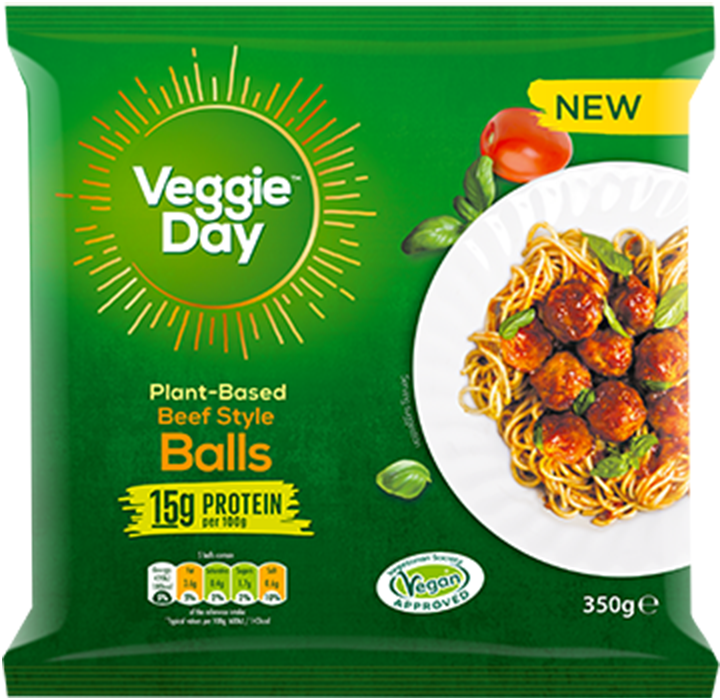 Preparation time
5 minutes


INGREDIENTS
For the marinara sauce:
1 can of chopped tomatoes
2 tbsp of chopped parsley
1 garlic clove – crushed
1 tsp of dried oregano
1 small onion – finely chopped
A generous pinch of salt and pepper
1 tbsp of oil for frying
For the rest of the sandwich:
1 small baguette – cut into half
6 Veggie Day Beef Style Balls
A small handful of rocket
2 slices of cheese
A sprinkle of dried mixed herbs
Start by making the marinara sauce. Add the oil to a frying pan on a medium heat. Once hot add in the chopped onion and garlic. Cook for 5-7 minutes until the onion starts to soften and caramelise. Add in the chopped tomatoes, parsley, oregano, salt and pepper. Turn the heat down to a simmer and cook for 15 minutes until the sauce has thickened slightly.
Blend the sauce until smooth and put it back into the pan. Add in the Veggie Day Beef Style Balls and cook them for 15-20 minutes.
To assemble, slice your baguette and place a small handful of rocket at the bottom half. Add in three Veggie Day Beef Style Balls and cover with 1 cheese slice, add some extra tomato sauce on top and a sprinkle of dried herbs. Close the sandwich and eat.