Middle Eastern Shawarma Sharing Platter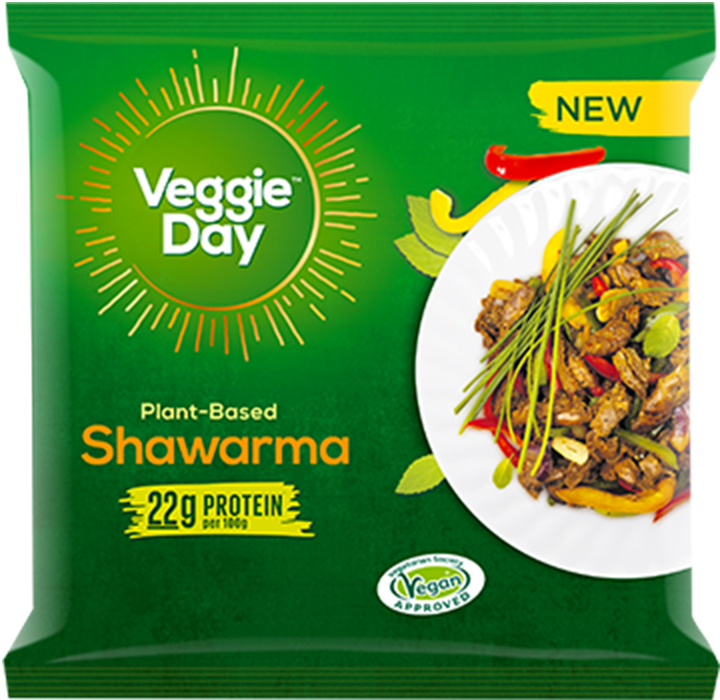 Preparation time
10 minutes


INGREDIENTS
For the tabbouleh:
50g of fresh parsley
50g of fresh mint leaves
150g of ripe tomatoes
3 spring onions
The juice of 1 lemon
A generous pinch of salt and pepper
For the hummus:
1 can of chickpeas (400g), drained and rinsed
1 garlic clove
The juice of 1 lemon
2 tbsp of tahini paste
3 tbsp of extra virgin olive oil
1 tbsp of ground cumin
Salt to taste
For the rest of the platter:
200g of Veggie Day Shawarma
1 tbsp of oil for frying
Your favourite pickled veggies
A large handful of mixed salad
Flat breads
Other veggies like stuffed vine leaves, olives, roasted chickpeas etc.
To make the tabbouleh place the parsley, mint, ripe tomatoes and spring onion into a food processor and blitz until you have a fairly smooth mixture. Transfer it to a bowl and stir in the lemon juice, salt and pepper. Leave it to one side.
To make the hummus simply add all the ingredients to a food processor and blitz until smooth and creamy. Add a few tablespoons of water to loosen up the consistency and blitz again.
Add the oil to a frying pan on a medium heat. Add in the Veggie Day Shawarma pieces and pan fry them for 5-7 minutes until they start to brown.
Assemble your platter by placing the Veggie Day Shawarma pieces in the middle, add the salads, flat-bread and veggies on the side and serve the tabbouleh and hummus in small bowls.