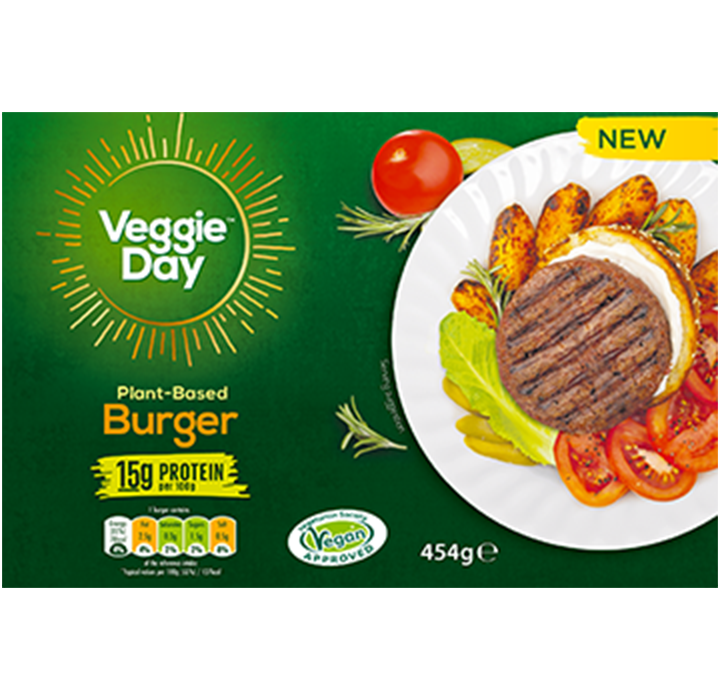 Preparation time
5 minutes


INGREDIENTS
2 Veggie Day Plant-Based Burgers
2 brioche rolls – cut into halves
2 cheese slices
A few lettuce leaves like cos or romaine
2 thick beef tomato slices
A few red onion slices
A few pickled cucumbers
2 tbsp of mayo
2 tbsp of ketchup
A tbsp of oil for frying
Heat up a griddle pan on medium heat. Add in the oil and once hot add the Veggie Day Plant-Based Burgers. Cook them on each side for 4 minutes. Then add 1 slice of vegan cheese on top of each burger. Cover and cook for another minute until the cheese starts to melt. Remove the burgers from the pan.
Lightly toast the brioche rolls.
To build your burger: add a dollop of mayo on the bottom half of the brioche, then a few lettuce leaves, followed by the cheese burger, tomato slices, onion slices, a little more lettuce and finish with a dollop of ketchup and the other half of the brioche.